---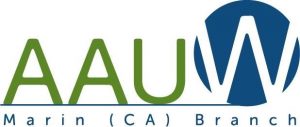 2021 – 2022 Programs
Some programs will be in person, some on Zoom
AAUW Marin Holiday Lunch at McInnis Park
Saturday December 4, 2021, 11:30 a.m.- 1:30 p.m.
Click the BUY NOW button to pay $41 with PayPal or a credit card.
July 18 (Sunday, noon—2 pm) Summer Zoom!  What's better than one summer fling?  Four.  We will gather in the backyards of four members—up to ten members each at each location.  Bring your own salad or sandwich.  Drinks Provided. No agenda, just fun.  Cost: Free
August 17th (Tuesday 4pm-6pm) Sip and Sup at Jason's.  Postponed to October based on current COVID situation in Marin
September 11 (Sat. 11am-12:30pm) Fall Kick Off–Tech Trek Meeting.  Our 20(!) Tech Trek Girls will join us via Zoom to talk about their experiences with AAUW CA's virtual Tech Trek this summer.  Cost: Free
October 4th (Mon. 7pm-8 pm) Meet our NCCWSL and Local College Scholarship Award Recipients.  Via Zoom.  It's been sometime since we've heard directly from our award winners, and so we hope to have several COM and Dominican students join us as we kick off our fall solicitation for local scholarships.  Note date is still being finalized. Cost: Free.
October 19 (4pm-6pm) Fall Sip and Sup, COVID guidelines permitting.  Wine and appetizers. Optional Dutch-Treat dinner following.  Location TBD.  $15.
November 20 (Sat. 10am-12noon) Book Talk by Elaine Petrocelli from Book Passage.  Learn what's hot for the holiday season.  in person at the store.  Cost: $5 donation requested.
December 4 (Sat. 11am-2pm) In-Person Holiday Luncheon "Mingle and Jingle" (and a final chance to bid in our online Silent Auction for Local Scholarships/Tech Trek). A truly special event. In person, COVID guidelines followed! The Club, McInnis Park. Cost TBD.
January 1 (Sat. 11am- 3pm) Sassy Singles Open House and Potluck to kick off the new year.  Home of Cherie Sorokin. Limit 25 people.  RSVP will be required.  COVID guidelines for large indoor gatherings permitting.
January 22 (Sat. 11am-noon) Zoom presentation by Avril Angevine on Multicultural Artists.  Cost: Free.
February 26 (Sat. 10am- noon-tentative) Tri-Branch In person, COVID guidelines for large indoor gatherings permitting, Key Room, Homeward Bound. Speaker (tentative) Founder of Girls Garage. Cost TBD.  Novato Branch is in charge.
March (TBD)
April (TBD) AAUW Funds and Games.  Home of Cherie Sorokin, COVID guidelines permitting.
May (TBD) Annual Meeting and Celebration/Year in Review 2021-2022 Year. Location TBD.